Professionally Monitored Security
Keep your property safe with 24/7 professional monitoring and emergency response. US Alarms systems are monitored by licensed central monitoring stations across the country, so you can count on help whenever you need it.
Dedicated Connection
US Alarms uses a tamper-resistant cellular connection, dedicated solely to your security system. This signaling technology is reliable, and works even if your phone line, cable, broadband and power are down.
Total Control From Anywhere
Arm and disarm your system from anywhere, check your system's status and view recent activity at home using US Alarms' powerful smart home security app.
Unique User Codes
Easily create and disable user codes. Give each user a unique code, then see who has armed or disarmed the system, and when. You can disable codes within minutes from your computer or tablet.
Notifications
Stay aware of important activity at your property anytime, not just when there's an emergency, with customizable text, push notifications and email alerts.
Get arming reminders.
See who has armed or disarmed the system — even get a photo of the activity.
Get an alert in an alarm event. The monitoring station is also immediately notified.
Know if motion is detected or if a specific door or window is opened or left ajar when it shouldn't be.
Security Panels
Choose from a variety of panels and take advantage of helpful features.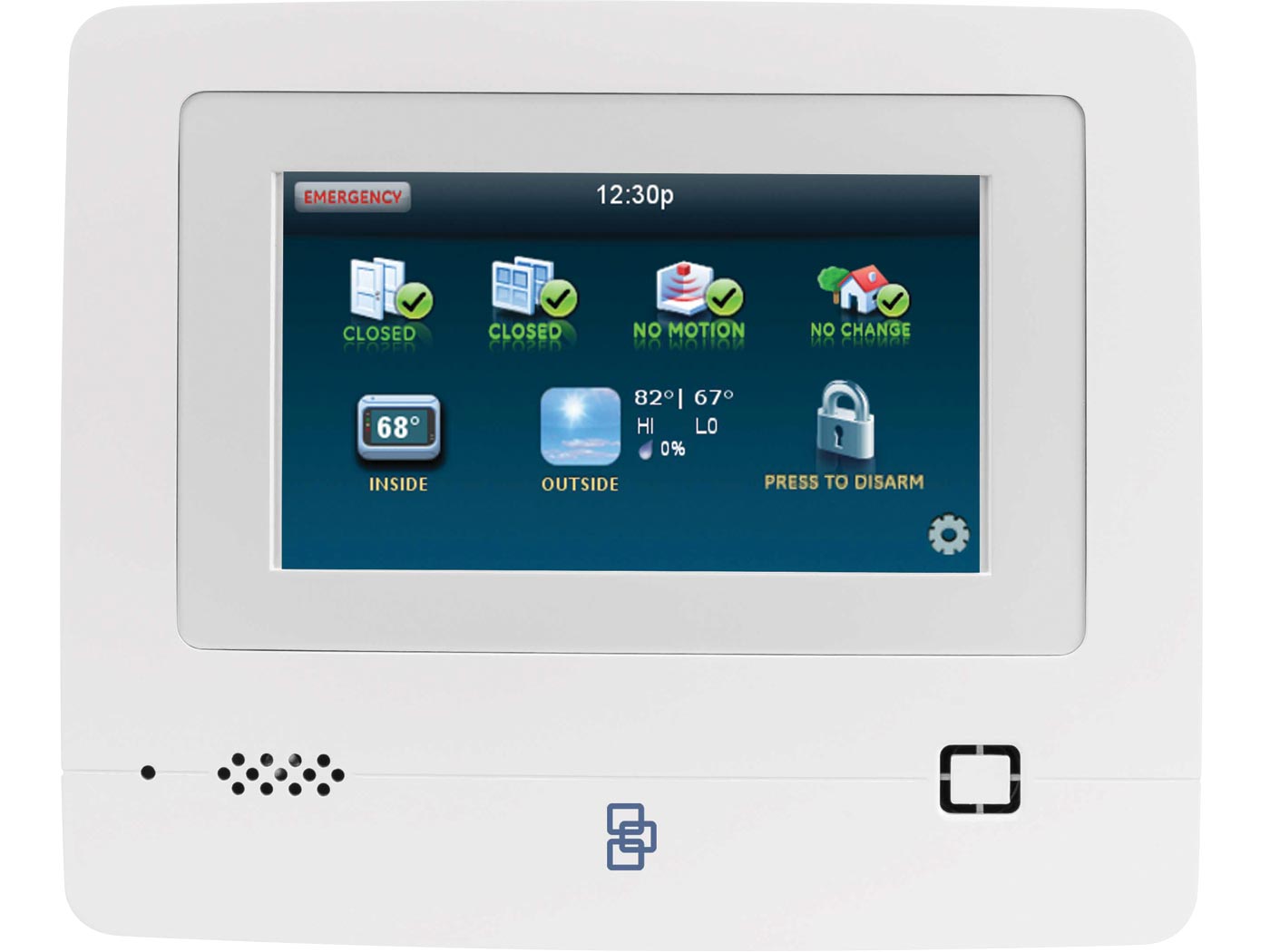 Crash & Smash™ Protection
Patented technology ensures your system will work even if the panel is smashed by intruders.
2-Way Voice
Talk to the emergency dispatcher directly through the panel.
Extreme Weather Alerts
Using real-time local weather data, the panel will alert you to dangerous weather conditions
Video Monitoring
See What You Care About Instantly
Keep an eye on activity at your property with professionally hosted video monitoring.
Video Monitoring from Anywhere
Pan and Tilt: Remotely move the Pan/Tilt camera via the web, smartphone or tablet to see the different views of a location. Simultaneously view multiple locations on the same screen.
Live Video: HD quality and great lowlight performance make for crystal clear video. Use our smartphone or tablet to view live streaming video while away from your property.
Safe Storage: Tamper-resistant offsite storage, wireless communications, and cloud hosting provide better reliability. Integrate existing video cameras with your US Alarms security system.
Doorbell Camera
See who's at the front door with the US Alarms WiFi Doorbell Camera. Two-way voice through the US Alarms app lets you speak to visitors at the door, from anywhere.
Continuous Recording
Capture 24/7, high-definition, continuous recording with the Stream Video Recorder (SVR). The SVR is bandwidth optimized so it won't slow your internet connection.
Video Alerts
Smarter than stand-alone video, US Alarms video is connected with your security system, so you can get a video alert when any system activity is detected. See what's happening if the system is disarmed unexpectedly, or if the alarm goes off.
You can receive alerts by text or email, and customize them by time, day, camera and motion.